New OB-GYN talks about the challenges of being a doctor just starting out, compares care here and in developing countries
By Chris Motola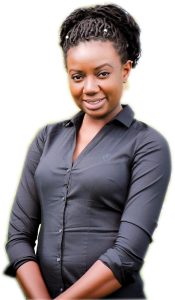 Q: You're about to start with Audubon Women's Medical Associates soon. Tell us more about it?
A: Yes, I recently graduated from my OB-GYN residency at University at Buffalo. So this is the beginning of my medical career.
Q: Are you more focused on the OB or GYN side?
A: In residency we focused more on the OB side, so I rarely saw patients who were over 50. So I'll be dealing with a more senior population. I'll still be seeing the same type of young patients, but I'll be seeing older ones as well.
Q: What made you decide to start your career both in Buffalo, and with this practice?
A: During my residency here I worked with the group at Suburban Hospital, so that was one of the big reasons. I've known them since the beginning of my residency and we work well together. They're very knowledgeable in their field and were a great part of my learning experience. As for Buffalo, I used to think I'd be cold here and it would be snowing all the time, but the people are very nice, very friendly. I grew to love the Buffalo area, so I decided that I'd stay.
Q: What are the challenges of being a young doctor just starting out?
A: There are some high-risk patients. So you're going from residency patients to suburban patients. Another challenge is adapting to the way your new practice works. One of the benefits, though, is that I'll have a lot of time to form lifelong doctor-patient relationships with my patient base. One thing that will make it easier is that, since it's an established practice, I'll have patients willing to see me on my schedule right off the bat. I feel very blessed to be able to take care of them.
Q: You've been an intern and worked around the world, Japan, Cayman Islands.
A: Yes. I'm originally from Zambia in Africa. I've traveled a lot and would love to continue to do it. It would be nice to see if I can do some medical work in developing countries like my home country. That's another benefit. I'm able to see and appreciate what we have here in terms of obstetrics and gynecology.
Q: What do you think you could, theoretically, bring back from here to a country like Zambia that would really make a difference with regard to OBGYN care?
A: They have a very limited number of specialty physicians. If you get pregnant, you'll probably be seeing your regular doctor rather than someone who specializes in obstetrics. Equipment is also limited. They frequently don't have enough ultrasounds or things like that. Sometimes the doctors are working out of huts. I'd like to pass on some of my training.
Q: Do you think our physicians could learn something from countries like Zambia?
A: It's a difficult question. I think it would definitely give them a sense of appreciation about the resources they have available to them here. We have health insurance, whereas in some developing nations, if you don't have money, you don't get treated.
Q: What are some of the women's health challenges in the suburban Buffalo region?
A: It's one of the things I'll be learning. In downtown Buffalo where I did my residency, the challenges were things like teenage pregnancy, obesity, poor health care in general. It looks like I'll be dealing with fewer teen pregnancies, but obesity is a challenge throughout the U.S.
Q: Having seen poor patients in both developed and developing countries, what problems do you see in both populations?
A: The big difference for the poor here versus in a developing nation is Medicaid with regard to medical care, so far more can access it, and they still can get access to many of the resources. But there are some similarities, especially when it comes to education. Within lower socioeconomic populations in both countries, you often find them following in the footsteps of their parents, maybe having children very young. Of course, you're more likely to have access to the information and educational resources here than you would in rural Zambia.
Q: Do you have a strategy for taking on new patients, since you'll probably be doing a lot of that in the near future?
A: Right now, honestly, I don't really have one. What I did was make some templates for all the patients I'm going to see if I can speak to my patients a few days before I see them and get everything written down, so that when I do see them, I have an idea of what we're going to talk about. Then we'll go from there.
Lifelines
Name: Ndey Bwalya Diallo, M.D.
Position: OBGYN at Audubon Women's Medical Associates
Hometown: Lusaka, Zambia
Education: SUNY Buffalo (residency); St. Matthews University (medical)
Career: Laboratory intern, Penn State University Hershey Medical Center; laboratory intern, Kyoto University, Japan
Affiliations: Suburban Hospital
Organizations: Plans on joining some organizations soon
Family: Single
Hobbies: Hiking, camping, kayaking, cooking, movies