By Ernst Lamothe Jr.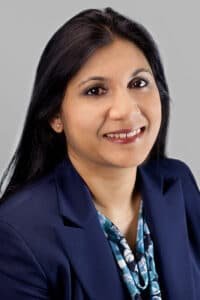 Physicians understand getting male patients to come to their offices remains challenging.
The top 10 health ailments that men suffer from more than women are heart disease, cancer, stroke, chronic pulmonary disease, accidents, pneumonia and influenza, diabetes, suicide, kidney disease and chronic liver disease and cirrhosis.
"The only thing that stays with us all our lives is our body," said physician Priyanka Patnaik, who practices family medicine and is a clinical assistant professor at Jacobs School of Medicine and Biomedical Sciences at the University at Buffalo Medical Department.
"We tend to get busy with our lives and ignore our own health even taking care of others at the expense of ourselves. We should make it a priority to be healthy for ourselves, the people we love and for the opportunity to do the things we want to do in life."
1. Age matters
When it comes to adults 18-39 years old, she advises a yearly exam with general vital testing, checking of weight, height and blood work.
"You want to make sure your BMI is not higher than 25 and we want to check for your cholesterol," said Patnaik. "It is all about preventive screening. We also like to have discussions about depression, sexually transmitted diseases and if you have a family history, check for diabetes."
In ages 40-65 years old, there are many preventive screenings from prostate to colon. In May 2021, the U.S. Preventive Services Task Force issued new recommendations for colorectal cancer starting at an earlier age. Now we are seeing an increase of colon cancer between 40 and 50. The American Cancer Society has approved the age of colon cancer to 45. The recommended age was lowered from 50 to 45 because colorectal cancer cases are on the rise among young and middle-age people.
"We are finding in the medical community several young people now who are getting colon cancer early on. That is why we are reminding people about the importance of these screenings," Patnaik added.
2.Heart disease
Although heart disease is the leading killer of both men and women, almost twice as many males die of conditions that affect the cardiovascular system. According to the CDC, one in four men has some form of heart disease.
Average annual rates of the first heart disease complication rise from seven per 1,000 men at ages 35-44 to 68 per 1,000 at ages 85-94. The average age of a person having a first heart attack is 65.8 for men and 70.4 for women, according to the American Heart Association. Risk factors for heart disease include increasing age, gender (male), family history and race, smoking, high blood cholesterol, high blood pressure, physical inactivity, obesity and overweight, and diabetes.
"Heart disease is another condition that we definitely watch for especially with family history," said Patnaik. "Many of those causes are smoking, drinking and stress as well so we ask questions about those behaviors during exams."
3.Stress
Stress continues to be an underlying condition for many health ailments. It can affect essential components of your life such as sleep.
"Everything in our body is related to each other. When you have mental stress, there are many things that are simultaneously happening," said Patnaik. "You are going to start secreting stress hormones that will affect your sleep and can lead to obesity and weight gain. It also can start a cycle of unhealthy behavior and the health issues cascade from one problem to another."
4.Mental health
Men are four times more likely to commit suicide compared to women, according to Men's Health Network, which attributes part of the blame on under diagnosed depression.
To help men with depression and to reduce the risk of suicide, doctors, loved ones and men themselves need to recognize that society's model of masculinity — to ignore pain — can work against men. Looking the other way may trigger depression and thoughts of suicide.
"Mental health is not something that can just be ignored or pushed to the side," said Patnaik. "Just as I mentioned with stress, our environment does have correlation when it comes to our health."
5.Exercise
Exercise remains another way to prevent bone and joint issues. Regular exercise gives you the ability to build muscle mass, increase strength, improve balance and coordination. Getting an exercise routine tailored to fit your personal health problems is the best way to improve on bone and joint issues. A daily walk or other weight-bearing exercise is an effective way to maintain bone mass. Sedentary older people are more likely to have bone and joint issues compared to active older adults.
"We recommend any kind of activity that helps you burn calories," said Patnaik. "Obesity leads to various bad health outcomes such as high blood pressure, hypertension and cholesterol."
She added you want a healthy diet without large amounts of saturated fats.